K-12 ADMINISTRATORS

Privacy Notices
State and federal law requires that health insurance companies provide their Insureds with a notice of the company's privacy practices. This notice describes how medical information about an Insured may be used and disclosed, and the legal rights of the Insured relating to their medical information.

To access the Privacy Notice that pertains to your Student Insurance Plan, click on the name of your plan's Insurance Company below. If you do not know the name of your plan's Insurance Company, refer to the School Brochure, Certificate of Coverage, or Master Policy. You may also contact Student Assurance Services, Inc. or the School.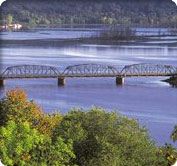 All downloadable information on this page is in the Adobe PDF file format. To view these files you will need to have the Adobe Acrobat Reader plugin installed on your computer.


Get the Free Adobe Acrobat Reader plugin here.