COLLEGE STUDENTS

Best Benefits Discount Medical Plan
Save on Dental Services, Prescription Drugs,
and Vision Care!

The Best Benefits Discount Medical Plan has been designed to provide savings for students on dental services, prescription drugs, and vision care. By purchasing the Best Benefits Discount Medical Plan, you will receive discounts simply by presenting your card to drug stores, dentists, and optical care providers.

•

Click here to download the Brochure
• Click here for Provider Search
• Click here for FAQs
For more specific questions about this program call The Best Benefits Discount Medical Plan at: 1-800-308-0374
Disclosure:
This plan is NOT insurance. This is not a Medicare prescription drug plan. The plan provides discounts at certain health care providers for medical services. The plan does not make payments directly to the providers of medical services. The plan member is obligated to pay for all health care services but will receive a discount from those health care providers who have contracted with the discount medical plan organization. The range of discounts will vary depending on the provider type and services provided. This plan is administered by Coverdell & Company, Inc., a discount medical plan organization, at 8770 W. Bryn Mawr, Suite 1000, Chicago, IL 60631, 1-800-308-0374. You have the right to cancel this plan within 30 days of the effective date for a full refund of fees paid.
917000A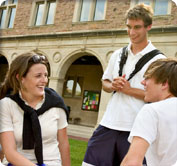 All downloadable information on this page is in the Adobe PDF file format. To view these files you will need to have the Adobe Acrobat Reader plugin installed on your computer.


Get the Free Adobe Acrobat Reader plugin here.