COLLEGE STUDENTS

Download Claim Form

Click here to download a claim form

Once you select download a PDF file of the paper claim form above, please complete it fully and provide the requested information as accurately as possible. After the form is completed, review it carefully. When you are satisfied that the information is ready to be submitted to us, sign the form and mail it to: Student Assurance Services, Inc., P.O. Box 196, Stillwater, MN 55082-0196.

Please do not send any forms or requests for information to the Columbian Life Insurance Company or the Columbian Mutual Life Insurance Company. Doing so will needlessly delay the processing of your claim.

The claim form will be forwarded to our office where it will be matched up with any bills you have previously submitted. Your claim will then be processed and further claim or benefit information will be sent to you by mail.

IMPORTANT - New York Schools
This claim form is unique for New York. Any questions, please contact Student Assurance Services, Inc. (Minnesota Student Assurance Adjusters).



Click here to download a claim form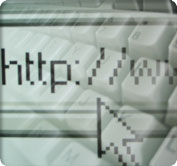 All downloadable information on this page is in the Adobe PDF file format. To view these files you will need to have the Adobe Acrobat Reader plugin installed on your computer.


Get the Free Adobe Acrobat Reader plugin here.