ADMINISTRATORS

Products
Student Assurance Services Inc. works with our clients to develop and administer a student insurance plan that meets our client's insurance needs, at a competitive cost. We understand that the primary purpose of student insurance is to protect the health and welfare of students by easing the financial hardship caused by medical debt that may impede the student's academic success.
Other key reasons for providing student insurance:
• Provides additional protection when a student or family
does not have any insurance coverage.
• Offsets out-of-pocket expenses not paid by the primary insurance plan, or bridges gaps in coverage.
• Reduces exposure to liability claims and law suits.
• Provides benefits that may be better than state-offered
exchange plans.

We offer a variety of products to private and public colleges, universities and specialty schools:
• Accident plans providing coverage to students who are
injured at-school or coverage for injuries occurring anytime,
anywhere, on a 24-hour basis.
• Accident plans providing coverage to student athletes
participating in school-sponsored and supervised
intercollegiate, club and intramural sports, including
off-season conditioning programs.
• Accident plans providing coverage to students who are
injured while participating in sponsored and supervised
special risk programs or other non-sports activities
(such as special events, study abroad, or work study
programs).
• Accident and sickness insurance plans providing
comprehensive coverage to students on a 24-hour basis,
anywhere in the world.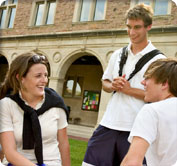 Our knowledgeable in-house sales representatives can answer your questions.
Call us: 800-328-2739
OR
Complete:
Request Information Form.